ROMANTIC VALENTINE'S RIDES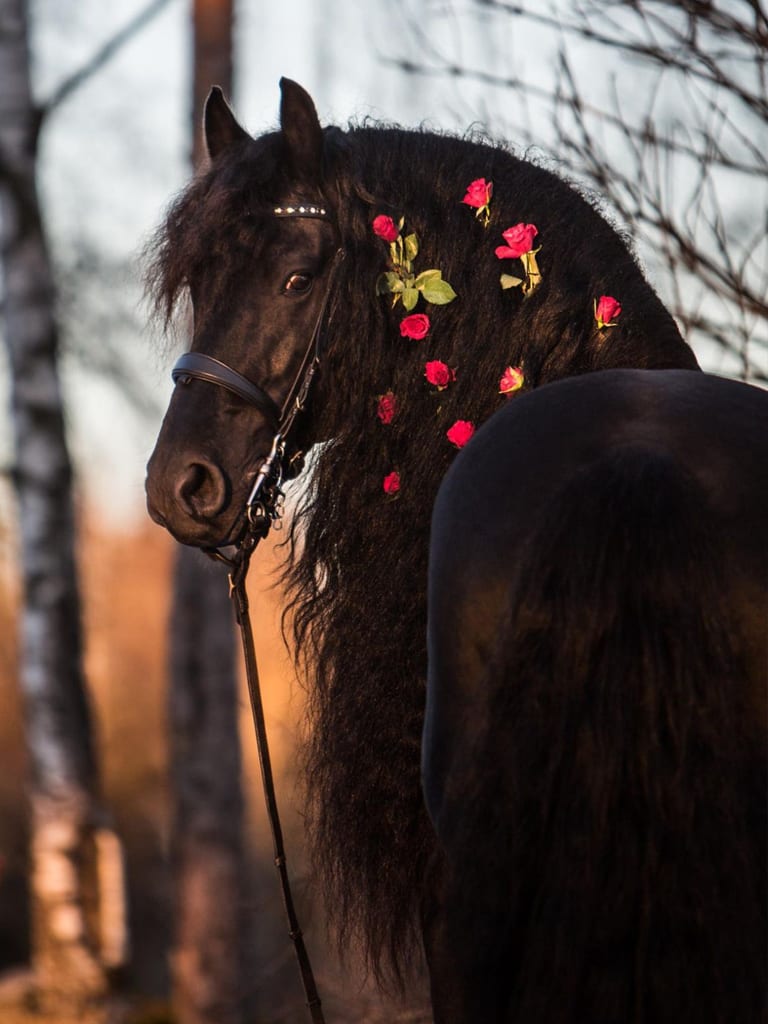 Romantic Valentine's Day Rides
What better way to create a romantic atmosphere than a Horse Drawn Carriage ride through beautiful downtown Chattanooga? During the week before and after, we present special Valentine's Day rides. As part of a magical evening of dinner and flowers, top it off with a romantic carriage ride. Take that quiet romantic ride with that special someone. Sit back, relax and experience Chattanooga's beauty and attractions aboard one of our stylish carriages.
We have two different rides to choose from first is our 20 minute ride for $40 $5 for each additional person after that, carriages hold up to seven, or we have our $100 ride for one hour which comes with red roses (reservations required for one hour ride). To book your Valentine's Day reservation please call 423-838-5020
Our tours start at the Tennessee Aquarium.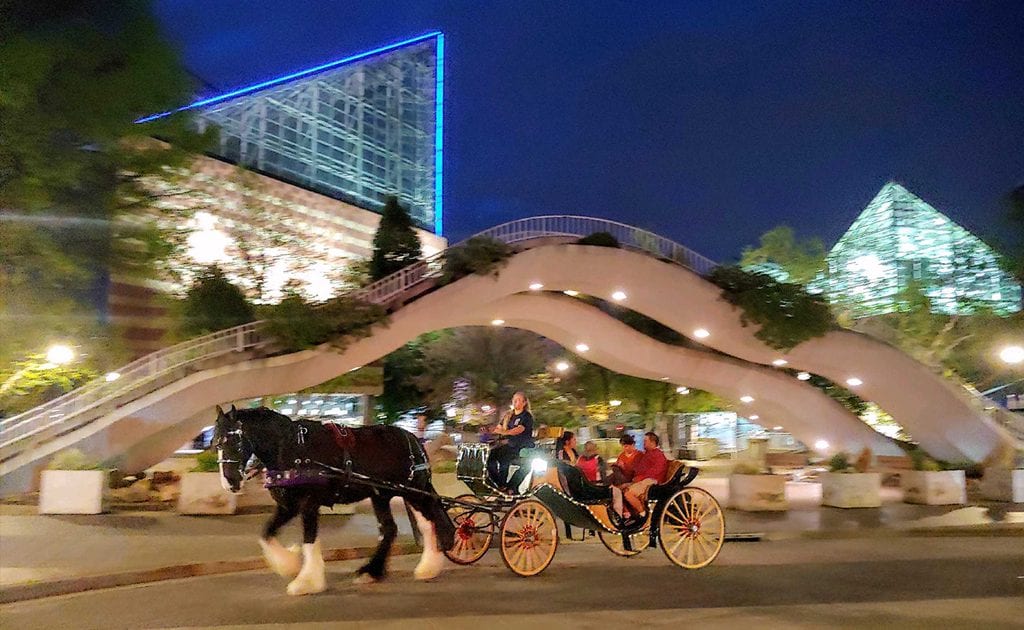 For those who are seeking a romantic adventure for two, and for those that have a whole family to wow, a horse drawn carriage ride is an ideal option. What better time of year to take advantage of a classy horse drawn carriage ride than during the season of romance?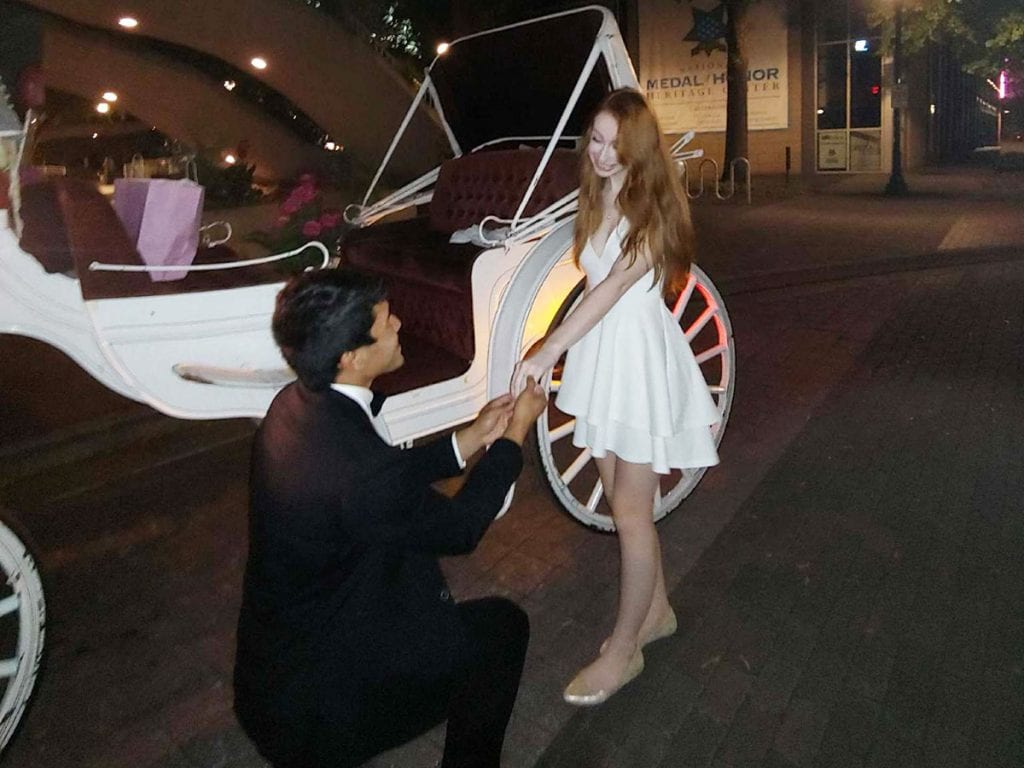 Springtime is the best time to get out of the house, take time away from the long summer and stretch your day a little longer with a ride on a Chattanooga Carriage Ride.  Come see the flowers and trees as they bloom around the city.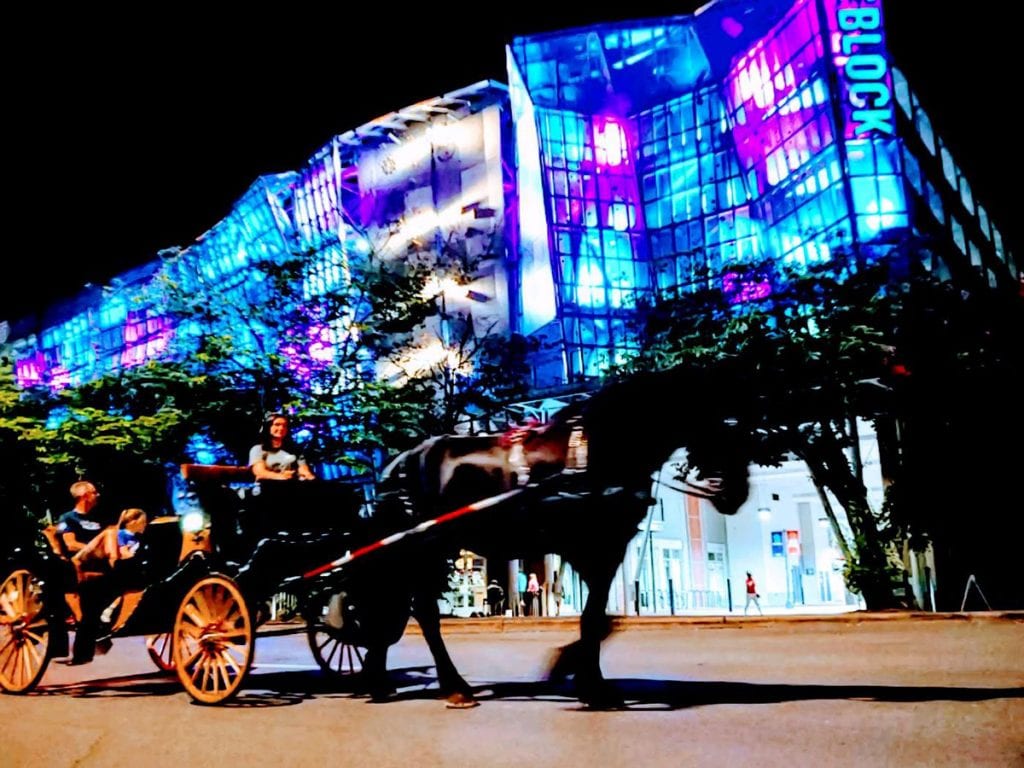 What better way to celebrate those long days than with a great afternoon horse drawn carriage ride through Downtown Chattanooga.  See what our beautiful city has to offer from the comfort of our carriages.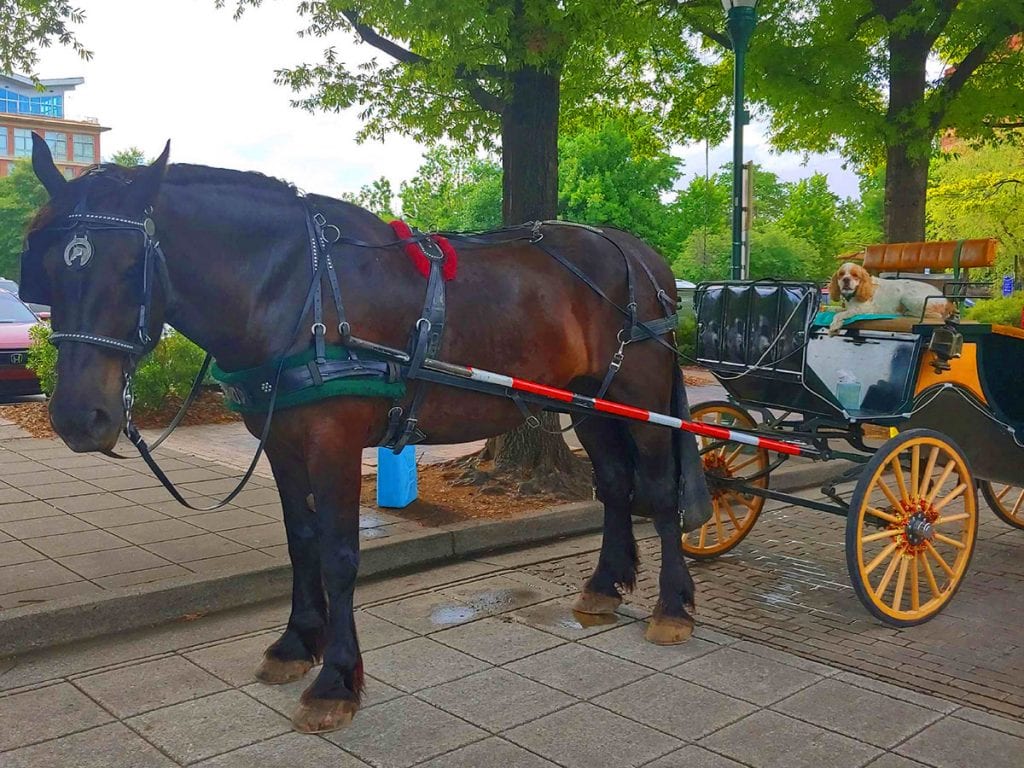 If you are looking for a spooky way to spend a haunted evening in the downtown area, look no further than the skeleton horse and his carriage.  These horses are fresh from the costume store and ready to show off their ghoulish side!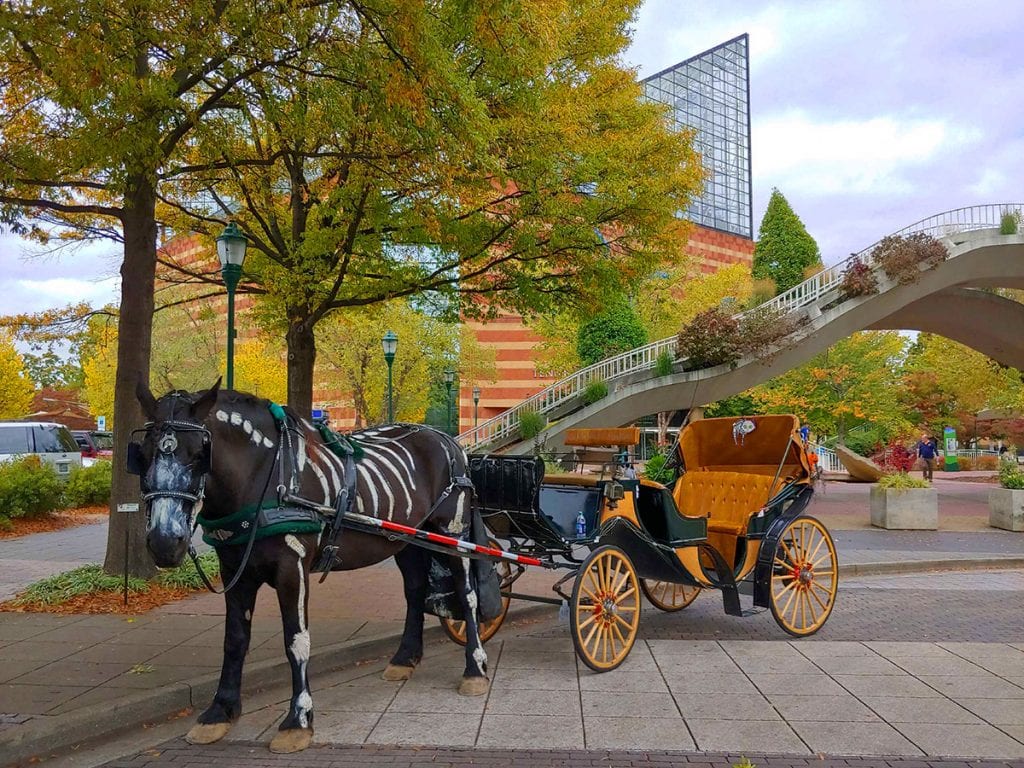 Breast Cancer Awareness Tours
Every year we are proud to promote Breast Cancer awareness month with special tours all in Pink.  Jerry even sports his own Tatas just for the special event.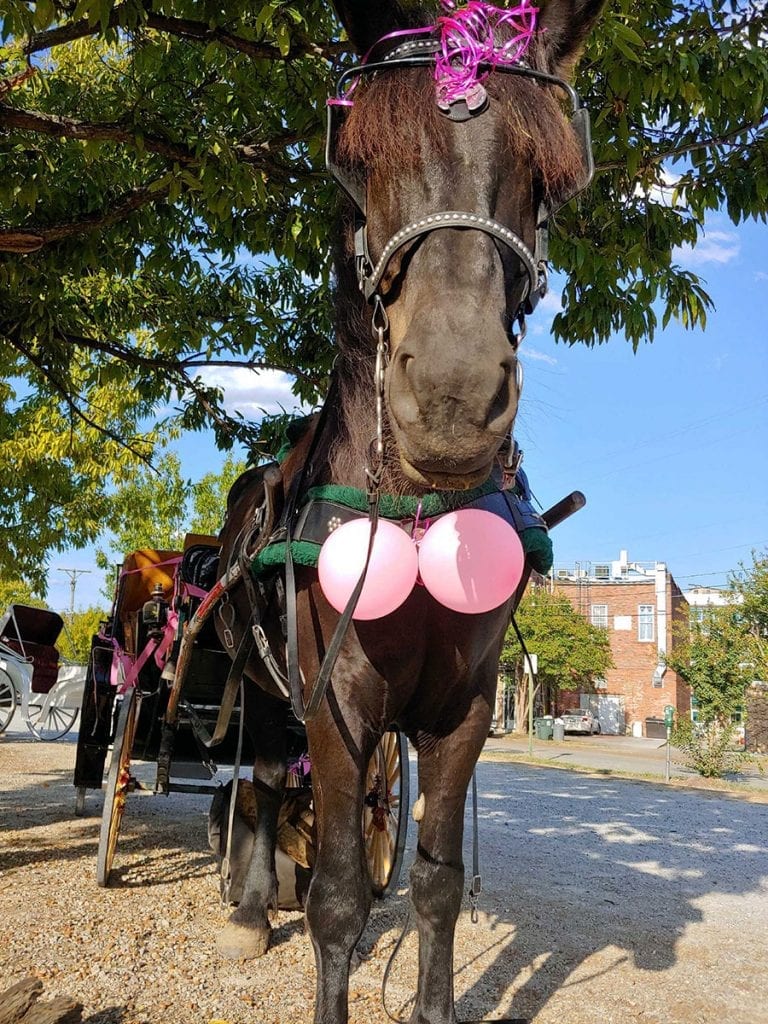 During the Christmas season, simply wear a coat and some ear muffs to enjoy a brisk ride through the Downtown Christmas lights and decorations!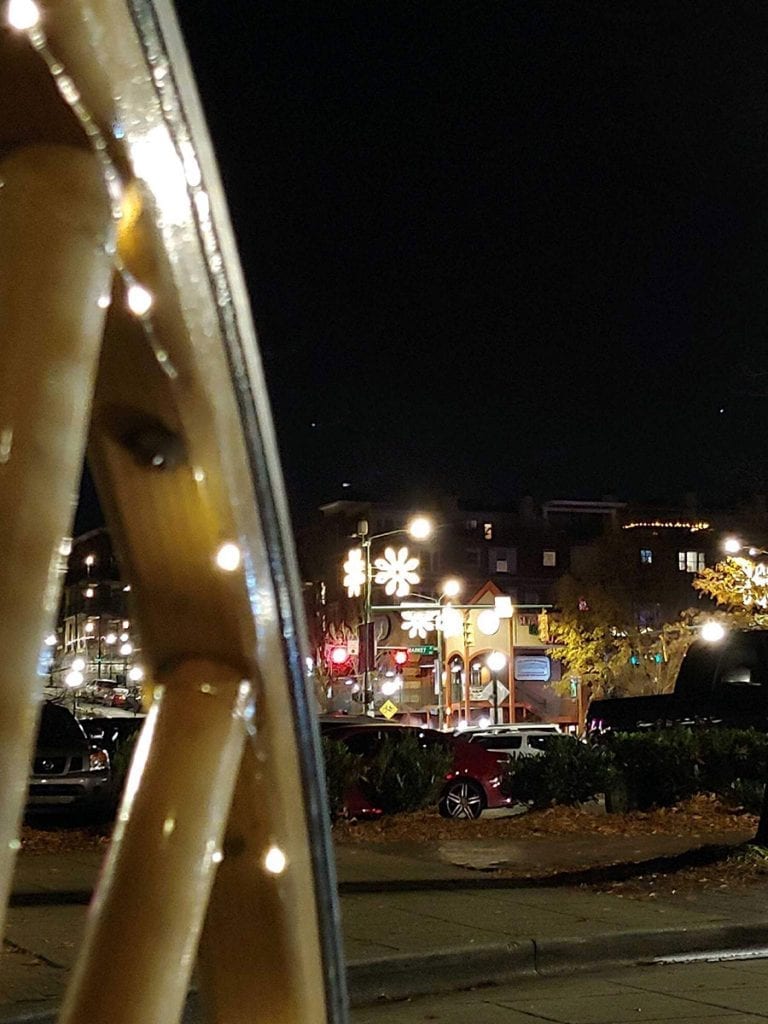 AFFORDABLE PRICES, PROFESSIONAL SERVICE YOU CAN COUNT ON.