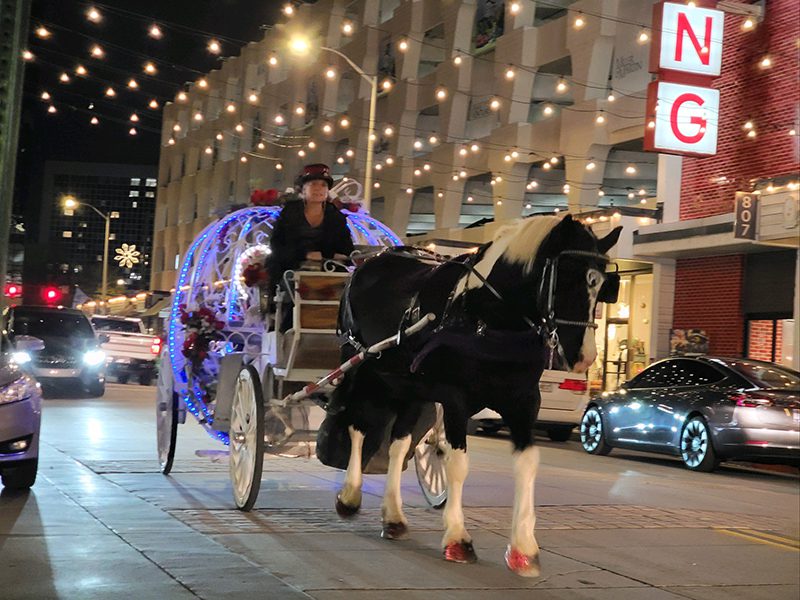 BELLA
Meet Bella! As the newest and only equine female member of our carriage company, Bella is very smart and a quick learner. Bella is a North American Spotted Draft Horse. When Bella is not giving tours, she makes use of her time by bossing the boys around and taking long naps. Her other talent is eating ! Even though her brothers are twice the size of her, she can eat twice as much. When you come to see her, don't forget to bring carrots and apples. Dont just tip your driver, all the horses like "tips" too!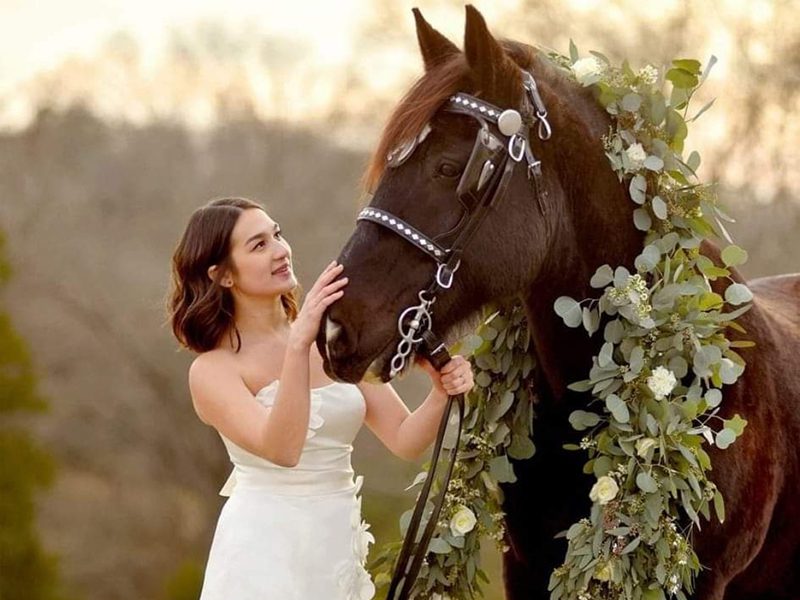 MAVERICK
Meet Maverick! He is the smallest, but strongest equine member of the family. Maverick is a crossbreed, meaning his Sire (father) was a Tennessee walking horse and his Dam (mother) is a Percheron. Crossbreeds are very versatile horses and are typically very healthy and happy! Maverick, like Bella, loves naps, food and bossing around his big brothers. Maverick is as solid as they come and excels at everything he does! If you come to visit him and take a tour, make sure you keep the pizza box hidden away from him! He will take it out of your hands!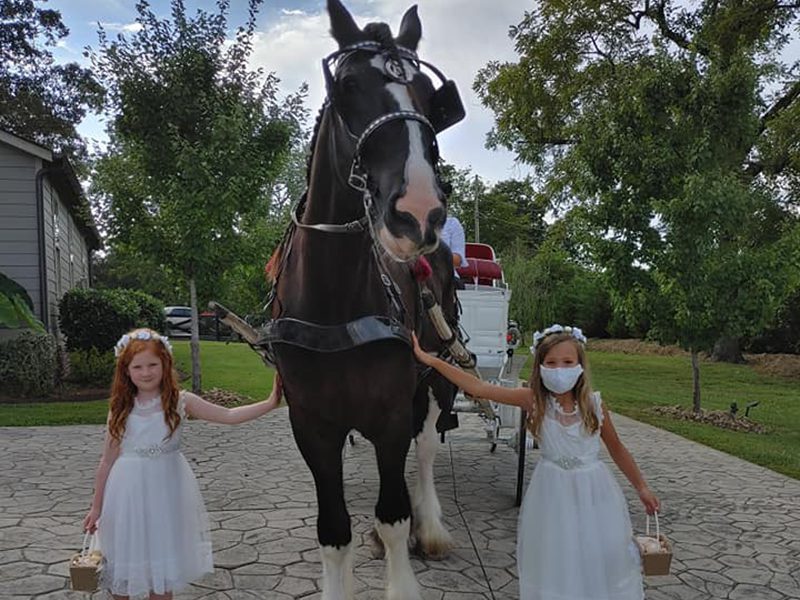 KING
Meet King! King is a Shire draft horse. The breeds origin is from England and the breed is listed on the "Critically Endangered Species" list. He is downtown Chattanooga's only Shire horse and he is one of the easiest to spot. Just look for the horse that looks like a Clydesdale but is black and white. King has been a family member of Chattanooga Carriage Company since 2017. King loves Probiotic Apple treats from Tractor Supply. Not only are they a yummy treat, they are actually good for his digestive system. If you "tip" King in Probiotic Apple treats, he will be your best friend!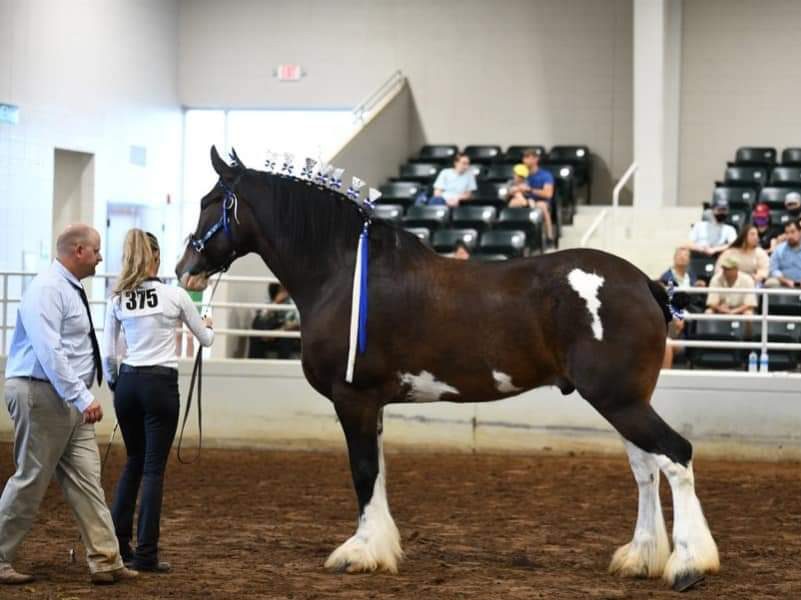 DARYL
Meet Daryl ! He is our movie star. Daryl, was chosen by Paramount Pictures for the upcoming film "Grounded." Daryl is a Clydesdale, which is a breed origininating from Scotland. Clydesdales almost went extinct, but thanks to the efforts of Budweiser's breeding program in the early 70's, Budweiser was able to revive the breed from critically endangered to just endangered. Daryl seems happy with his new mate/girlfriend, Bella. Wherever Daryl goes she is right beside him. Daryl is a gorgeous horse that will do anything you ask of him, even though he moves like molasses. We couldn't be more thankful to have him! Take a ride with Chattanooga's only equine movie star.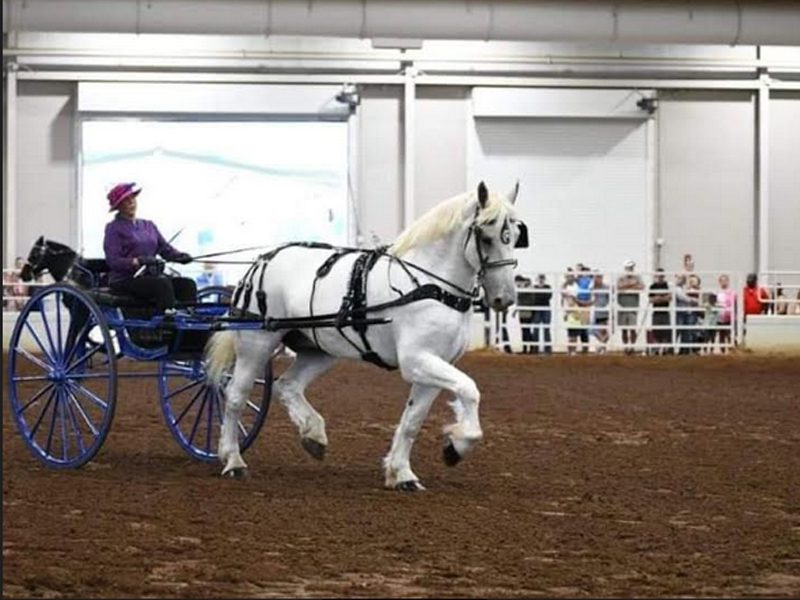 OLAF
Meet Olaf! He is truly enchanting and magical, and loves being the center of attention. Purple, pink, or Unicorn, Olaf loves to show off! Olaf is a Percheron, which originates from France. Olaf is the easiest horse to spot because he is the only white horse downtown. Even though olaf is the alpha of the herd, he still loves warm hugs and a good roll in the mud! Get your tickets to go on a magical tour with Olaf in one of our Cinderella carriages!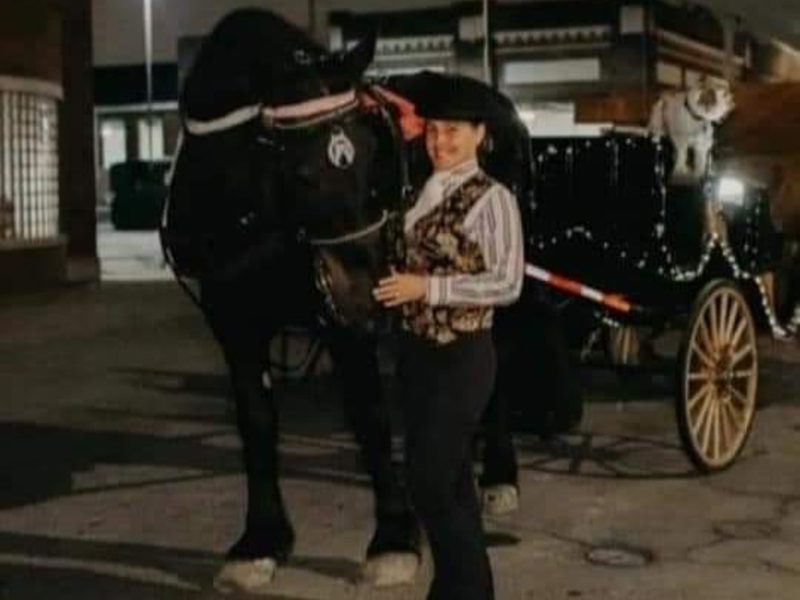 JERRY
Meet Jerry! Jerry is the largest carriage horse in Chattanooga and our first carriage horse. He is the one that started it all! Jerry is truly a gentle giant with a personality as big as he is. His kind and gentle nature has allowed Chattanooga Carriage Company to grow into the largest carriage service in Chattanooga. Jerry is a breed of draft horse called a Percheron. The Percheron breed originated in France. In 1893, the Percheron stud book was established. Jerry enjoys giving lots of kisses in exchange for cookies.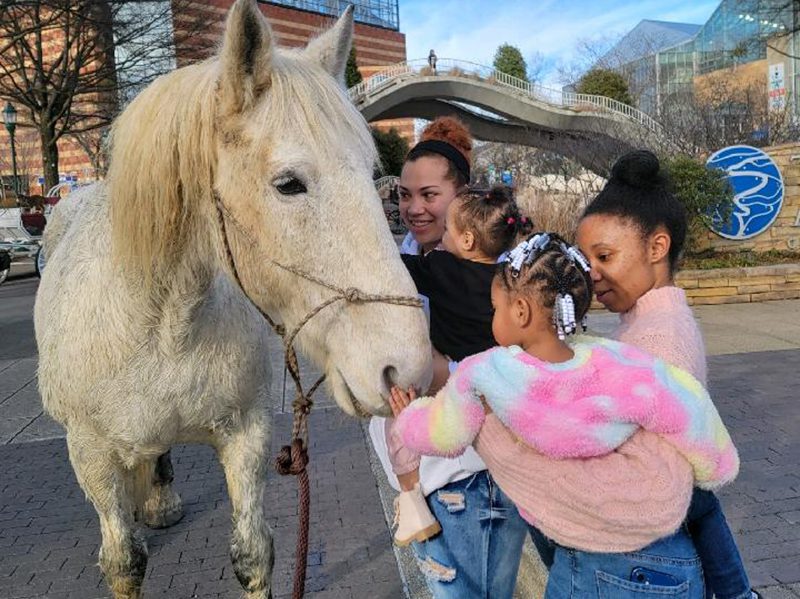 HUGO
Meet Hugo, the newest member of our growing family. Hugo is a 10 year old gray Percheron that loves everyone. Hugo is the our 10th draft horse, making Chattanooga Carriage Company the largest carriage service in Tennessee behind Memphis. This past weekend he completed phase one and two of his training downtown.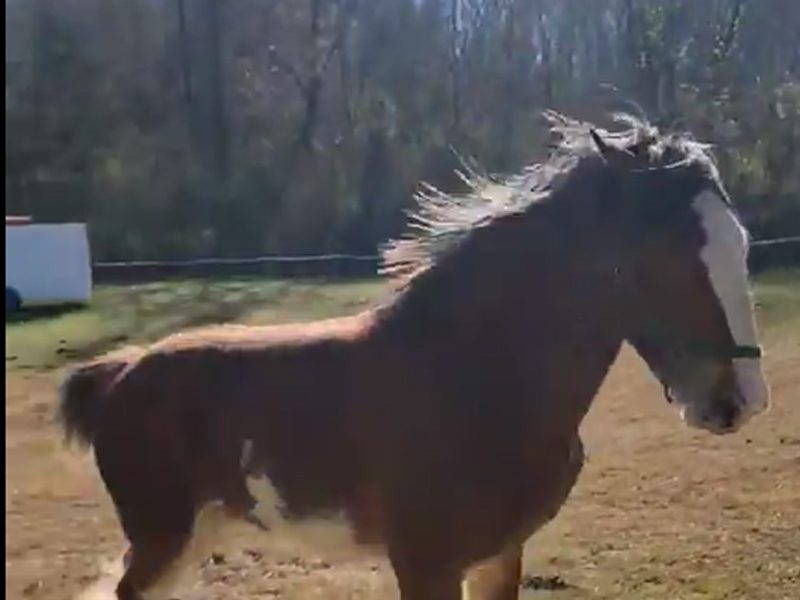 TITUS
Meet Titus! He is the youngest equine member of the family. Also known as Titus the tyrant, because he pesters horses and humans. We love it though! He is just a big, goofy, clumsy, comedian. Like Daryl, Titus is also a Clydesdale, and until recently he was a stallion. Now that he has started his four-year-old season he will begin training for carriage work.
AFFORDABLE PRICES, PROFESSIONAL SERVICE YOU CAN COUNT ON.