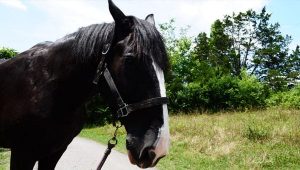 JERRY
Our boy Jerry is a Percheron who was foaled in 2008 and is 19.2 hands (6 1/2 ft from the ground to where the neck and back join). He pulled carriages in historic St. Augustine, FL before coming to us. He is truly a gentle giant.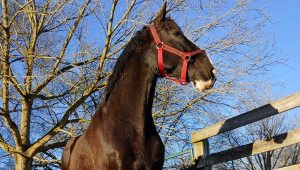 KING
King is a 12 year old black and white Clydesdale he stands 6 feet tall at the shoulder and has feet the size of dinner plates. King came from Express Clydesdales in Oklahoma off of a 12 horse hitch he has shown all over the US including the cowboys football stadium as an exhibition.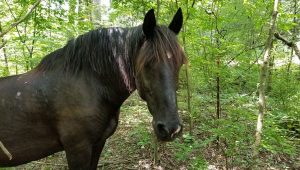 MAVERICK
Maverick is our smallest horse with the biggest heart. He is 12 years old and originally from Ohio. Maverick came from the Amish so needless to say now he has it easy. Mavericks favorite thing to do is eat he likes to steal cookies from the carriage and watch fireworks and as always has his nose in the back of truck looking for bags of grain to eat.
JAKE
This sweet boy was born in 2004 and is 18hh. Jake is a Drum horse who carries a mixture of Gypsy and Shire. He hails from Pennsylvania and quickly became a favorite of our shipper. We love Jake and he is a very chill dude. Our running joke is that Jake's name is really Jake from State Farm. Maybe we'll dress him in a red polo and khakis next Halloween. Jake is Retired.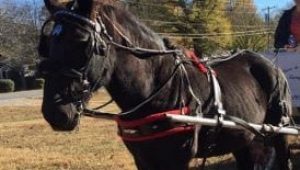 BEN
The smallest of our crew, Ben is just 16.2 hh. Some of you may know Ben from his work in Cleveland, TN. We acquired Ben when we bought out Town and Country Carriages. Ben is definitely a great addition. Don't you think Ben is a funny name for a Percheron? Ben enjoys walks with his friend Jerry. Ben is Retired.
AFFORDABLE PRICES, PROFESSIONAL SERVICE YOU CAN COUNT ON.