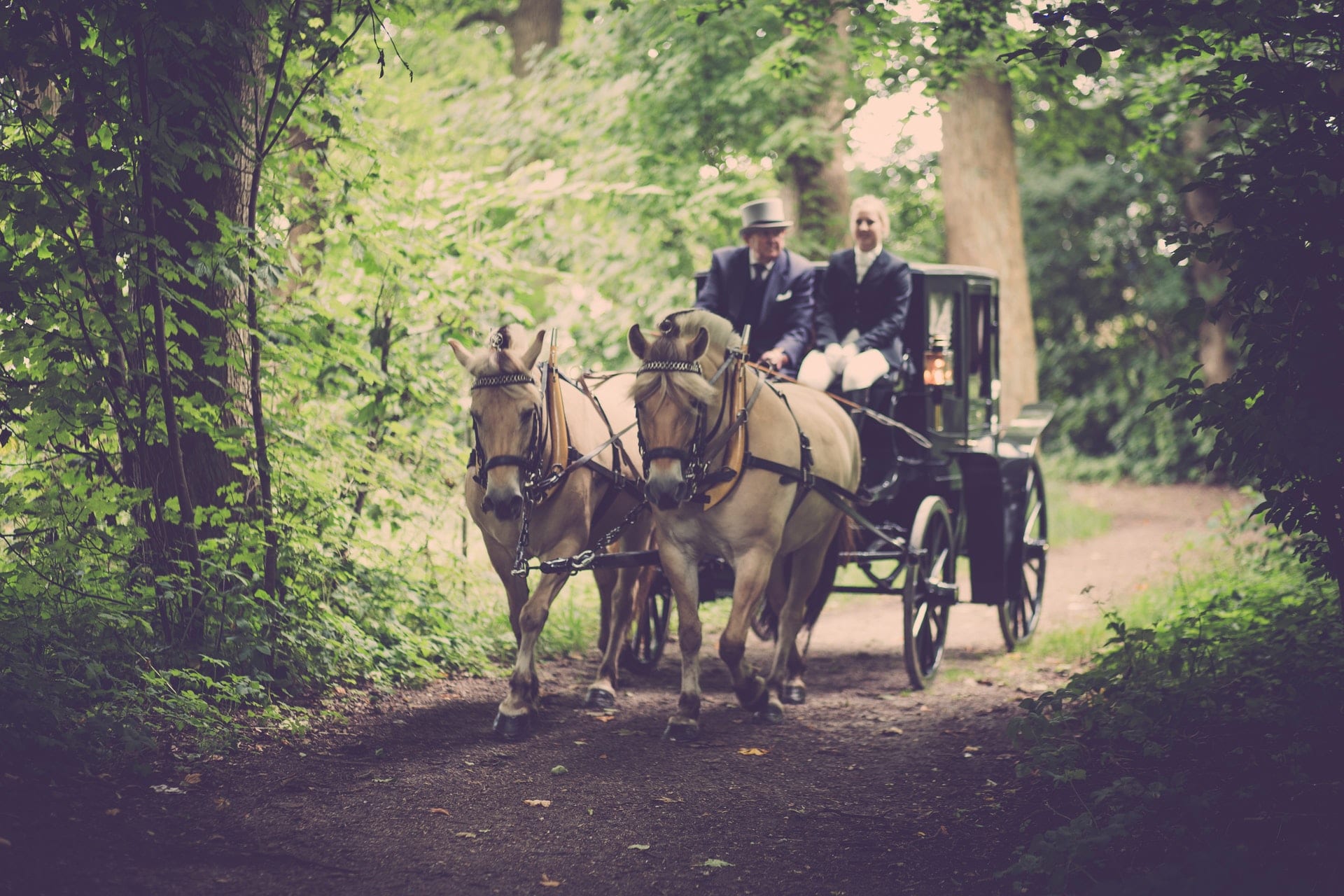 The peace and tranquility of a horse-drawn hearse is a beautiful and touching way to have your loved one taken to their final resting place. At Chattanooga Carriage Company, we are committed to providing extraordinary transportation services to help celebrate the life of extraordinary people.
Whether you are planning a small, private service or a large one, our majestic horse-drawn funeral coach—led by our beautiful and strong horses—is a regal, Victorian-inspired vehicle designed to carefully carry your loved one in style and with grace. While most families choose to use a horse-drawn hearse to transport their loved one through the cemetery to the gravesite, we can also arrange for a funeral coach to take your dearly departed from either (depending on distance):
The funeral home to the church
The funeral home to the cemetery
The church to the cemetery
FUNERALS ARE PRICED BASED UPON LOCATION. WE WILL TRAVEL ANYWHERE YOU DESIRE.