CHATTANOOGA'S HORSE DRAWN CARRIAGE COMPANY
We know that you have a world of options to occupy your time in Chattanooga, and we appreciate the fact that you have taken the time to seek us out. Chattanooga Carriage Company will reward you with the very best tour available. We guarantee it.
CARRIAGE RIDES AND SERVICES
In addition to carriage rides on the weekend we offer photo opportunities and special occasion rides. Let us help you propose to your sweetheart, provide unique transportation to your prom or wedding or celebrate a birthday or anniversary. For more information please select a link below.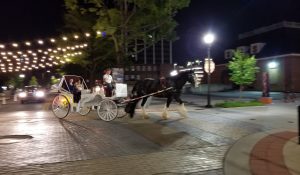 WEDDINGS
The finest horse drawn carriages available for Chattanooga area weddings. Serving Hamilton, Bradley, Sequatchie, Bledsoe, Rhea, Walker and Catoosa counties.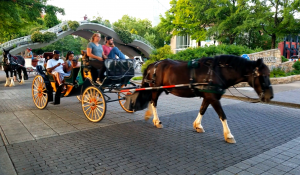 PHOTOGRAPHY
When quality horse drawn carriages are needed for your photography session, count on us for a great selection of carriages and horses as well as special flowers, braids and other treatments.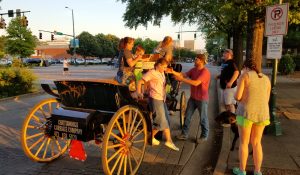 CELEBRATIONS
Use our carriages to include in your special celebrations and events such as; Holidays, Engagements, Weddings, Family portraits, Reunions, Proms, Bar Mitzvahs, or Quinceaneras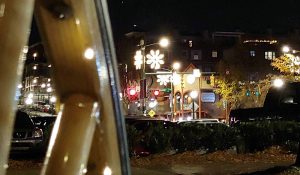 DOWNTOWN
See Chattanooga from a horse drawn carriage! Our drivers can provide you with historical facts & wonderful stories of our city, or have a quiet romantic ride with that special someone.
ARRIVE IN STYLE TO YOUR EVENT
Make your special occasion even more memorable with an exquisite ride in a horse drawn carriage. Our fully insured professional Coachman arrives at your event dressed in a formal tuxedo. Our horses are presented in a show quality silver and leather harness. Our carriages come decorated with silk floral arrangements for any occasion. "Just Married" signs are available upon request.
BOOK A TOUR & ENJOY THE MAGIC OF OUR HORSE DRAWN CARRIAGES